Join us for this special webinar series and learn directly from some of Hebrew University's greatest minds.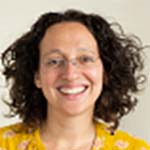 Jewish Educators for the 21st Century
Sunday, June 8, 2:00 PM Buenos Aires time (-3 GMT)
By Shuvi Hoffman

Shuvi Hoffman is a pedagogic mentor of 4th year students in the Revivim Honors Teacher-Training Program in Jewish Studies in Hebrew University's Faculty of Humanities. A graduate of Revivim's second cohort, she aims to inspire and train students to become highly skilled teachers who will help strengthen the Jewish identity of Israeli youth.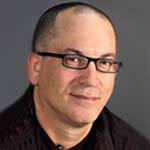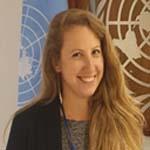 Covid-19: Entrepreneuring the Morning After
Wednesday, June 17, 2:00 PM Buenos Aires time (-3 GMT)
By Dr. Amnon Dekel & Ayelet Cohen

Dr. Amnon Dekel is the Executive Director of HUJI-Innovate, the Innovation and Entrepreneurship Center at the Hebrew University. He has over 20 years of experience in product development of IT-based services and applications, and has participated in founding 3 companies in the area of video sharing, personal networking and indoor navigation. He is the recipient of numerous international awards, including a Pulitzer nomination for his work with the New York Times.
Ayelet Cohen is the Deputy Director of HUJI-Innovate. She previously served as the director of Jerusalem activities at Start-Up Nation Central, leading a strategic project to develop the Jerusalem tech ecosystem. She also co-founded and managed Google Educators' Groups and Google Teacher Academy in Israel. In addition to her work, she is a social entrepreneur and founded several initiatives.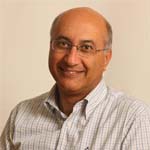 3D Printing: The Next Industrial Revolution
Wednesday, June 24, 2:00 PM Buenos Aires time (-3 GMT)
By Prof. Shlomo Magdassi
Prof. Shlomo Magdassi is a professor of chemistry at the Casali Center for Applied Chemistry, the Institute of Chemistry and the Center for Nanoscience and Nanotechnology at the Hebrew University. He is the head of the 3D and Functioning Printing Center at the University. His research focuses on micro and nanoparticles, which are used in conductive inks, and are applied to fields such as 3D and functional printing, solar energy and biomedical systems. In addition to his scientific publications, he also has over 80 inventions which led to companies.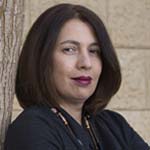 Unveiling the Secret of the Archaeological
Site of Tel Abel Beth Maacah
Tuesday, June 30, 2:00 PM Buenos Aires time (-3 GMT)
By Dr. Naama Yahalom-Mack
Dr. Naama Yahalom-Mack is Head of the Laboratory for Archaeological Materials and Ancient Technologies at the Institute of Archaeology at the Hebrew University. Specializing in archaeo-metallurgy (the study of ancient metals), she uses cutting-edge technologies to determine the origin of archaeological metals and other materials, to help understand ancient civilizations.