Webinar:
Parents of Children with and without Disabilities in Corona Times: Preliminary Findings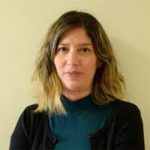 Featured: Prof. SHIRLI WERNER
Prof. Shirli Werner is associate professor and a senior
lecturer at The Paul Baerwald School of Social Work and
Social Welfare at the Hebrew University.
Her specialty lies in researching how society treats individuals with intellectual and developmental disabilities. Her studies focus on attitudes and stigma towards them, and guardianship and services for them.