Start-ups, agrotech y transgenia.
Start-ups, agrotech and transgenics
Martes 29 y miércoles 30 de junio de 2021
Tuesday 29th and Wednesday 30th, June 2021
PROGRAMA
Martes 29 de junio
10:00 AM (Argentina) / 4:00 PM (Israel)
El rol de Yissum: transferencia tecnológica desde la Universidad Hebrea de Jerusalem.
Dr. Ilya Pittel
Yissum.

Nuevos desarrollos y desafíos en la industria forestal.
Dr. Miron Abramson
FuturaGene.
Pigmentum, Agrotech, Innovación y empresas emergentes. Utilizando herramientas moleculares para la producción de ingredientes a gran escala.
Sr. Tal Lutzy
Pigmentum Ltd..
Modera:
Lic. María Eugenia Estenssoro
Periodista, política y emprendedora social.
Miércoles 30 de junio10:00 AM (Argentina) / 4:00 PM (Israel)
Pasado, presente y perspectivas futuras de los transgénicos de segunda generación. Una mirada a través de la historia de un desarrollo argentino.
Dra. Raquel Chan
Universidad Nacional del Litoral.
Valor económico de HB4, tecnología de tolerancia a sequía en los cultivos de soja y trigo.
Dr. Claudio Dunan
Director de Estrategia del Grupo Bioceres.
Modera:
Ing. Agr. Fernando Vilella
Facultad de Agronomía, UBA.
PROGRAM
Tuesday, June, 29th10:00 AM (Argentina) / 4:00 PM (Israel)
Yissum's role: technology transfer from the Hebrew University of Jerusalem.
Dr. Ilya Pittel
Yissum.
New developments and challenges in the forestry industry.
Dr. Miron Abramson
FuturaGene.
Pigmentum, Agrotech, Innovation and emerging companies. Using molecular tools for high scale ingredients production.
Mr. Tal Lutzy
Pigmentum Ltd.
Moderator:
Lic. María Eugenia Estenssoro
Journalist, politician and social entrepreneur.
Wednesday, June 30th
10:00 AM (Argentina) / 4:00 PM (Israel)
Past, present and future perspectives of second generation transgenics. A look through the history of an Argentinean development.
Dr. Raquel Chan
National University of the Litoral.
HB4 economic value, drought tolerance technology in soybean and wheat crops.
Dr. Claudio Dunan
Director of Strategy of Grupo Bioceres.
Moderator:
Agr. Eng. Fernando Vilella
Faculty of Agronomy, UBA.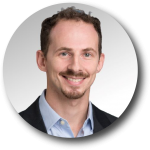 DR. ILYA PITTEL
Vicepresidente de Desarrollo Comercial en Yissum y se especializa en facilitar asociaciones entre investigadores de la Facultad de Agricultura de la Universidad Hebrea y la industria en los campos de Agtech, Foodtech y ciencias veterinarias y ambientales.
Actualmente forma parte de los directorios de tres empresas derivadas de Yissum: Aquinovo, ChickP y Sufresca.
Anteriormente, se desempeñó como analista comercial y de asociación de I+D en FuturaGene, líder en plantaciones forestales biotecnológicas.
Tiene un Ph.D (2014), MS.c (2008) y BA (2006) de la Universidad Bar-Ilan, Israel.
Vice President of Business Development at Yissum. He specializes in facilitating partnerships between researchers from the Hebrew University's Faculty of Agriculture and Industry in the fields of Agtech, Foodtech, veterinary and environmental sciences.
He currently sits on the board of three Yissum spin-off companies: Aquinovo, ChickP and Sufresca.
He previously served as R&D Partnership and Business Analyst at FuturaGene, leader in biotech plantation forestry.
He holds a Ph.D. (2014), a M.Sc. (2008), and a BA (2006) from Bar-Ilan University, Israel.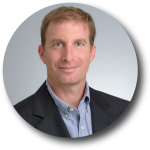 DR. MIRON ABRAMSON
Científico especializado en Ciencias de la Vida, Biotecnología y Ag-Tech, con más de 15 años de experiencia en investigación de biología molecular, genética y biotecnología vegetal.
Dirige equipos multidisciplinarios y diversos en diferentes países y culturas, incluidos Israel, Brasil y China.
En los últimos 10 años ha dirigido investigación y desarrollo avanzados en el campo de la biotecnología de la madera con el objetivo de producir productos de madera más sostenibles para la industria de la pulpa, el papel y la bioeconomía.
Demostró una capacidad de larga data para llevar la innovación y el conocimiento científico al desarrollo de productos, dando vida a muchas ideas y proyectos en el campo de Ag-Tech.
Doctor en Filosofía (Ph.D.) con especialización en Biotecnología de la Universidad Hebrea de Jerusalem.
Es autor de 10 artículos científicos y patentes.
Scientist, specialized in Life Sciences, Biotechnology and Ag-Tech, with over 15 years' experience in molecular biology, genetics and plant biotechnology research. He leads multidisciplinary and diverse teams in different countries and cultures, including Israel, Brazil and China.
Over the past 10 years he has led the way in advanced research and development in the field of wood biotechnology aimed at producing more sustainable wood products for the pulp, paper and bio-economy industry.
He showed long standing ability to connect innovation and scientific knowledge to product development, bringing many ideas and projects to life, in the Ag-Tech field.
Doctor of Philosophy (Ph.D.) majoring in Biotechnology from The Hebrew University of Jerusalem.
He is the author of 10 scientific papers and patents.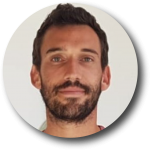 SR./MR. TAL LUTZKY
Universidad Hebrea de Jerusalem. Facultad de Agricultura, Alimentación y Medio Ambiente. Licenciado en Ciencias Vegetales.
Cofundador, CEO de Pigmentium Ltd.
Agrónomo. Amplia experiencia en el cultivo de plantas ornamentales y la investigación agrícola.
Hebrew University of Jerusalem. Robert H. Smith Faculty of Agriculture, Food and Environment. Bachelor of Science – BS Plant Sciences.
Co-Founder and CEO at Pigmentium Ltd.
Agronomist. Extensive experience in growing ornamental plants and agriculture research.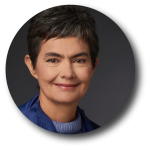 LIC. MARÍA EUGENIA ESTENSSORO
Política, periodista y emprendedora social.
Fue Legisladora de la Ciudad de Buenos Aires en 2 períodos y Senadora de la Nación por la Ciudad de Buenos Aires en el período 2007 – 2013 y candidata a jefa de gobierno porteño en 2011.
Hizo colaboraciones para la revista Time y el diario The Wall Street Journal. Adicionalmente fue secretaria de redacción de la revista El Porteño y redactora de la revista Mercado. Defensora de los derechos de la mujer, fue cofundadora de la revista Mujeres y Compañía.
Cofundadora y dirigente de varias organizaciones sociales, incluidas Endeavor Argentina, del capítulo Argentino del Foro Internacional de Mujeres, International Women's Forum, y de la Fundación Compañía Social Equidad.
Fue miembro de directorios de organizaciones civiles: Poder Ciudadano y Transparency International y de la Red de Acción Política.
Obtuvo varios premios. Entre ellos Trayectoria 2013 – Día Internacional de la Mujer por el Consejo Profesional de Ciencias Económicas; Premio a la Libertad de Expresión 2012 por ADEPA, Asociación de Entidades Periodísticas de Argentina, y a la Transparencia 2011 por el Centro para la Apertura y el Desarrollo de América Latina.
Graduada de Smith College, cuenta con una maestría por la Universidad de Columbia y cursó estudios de posgrado en la Universidad de Harvard.
Coautora del libro "Argentina Innovadora".
Politician, journalist and social entrepreneur.
She was a Legislator of the City of Buenos Aires for 2 terms and Argentinean Senator of the City of Buenos Aires 2007-2013, and candidate for Chief of Government of Buenos Aires in 2011.
She did collaborations for Time magazine and The Wall Street Journal. In addition, she was the editorial secretary of El Porteño magazine and editor of Mercado magazine. She is a defender of women's rights; she was a co-founder of Mujeres y Compañía magazine.
She is the co-founder and leader of numerous social organizations, including Endeavor Argentina, the Argentine chapter of the International Women's Forum, International Women's Forum, and the Foundation Compañía Social Equidad.
She was a member of the boards of civil organizations: Poder Ciudadano and Transparency International and of the Political Action Network.
She got several awards, among them Trajectory 2013 – International Women's Day by the Professional Council of Economic Sciences; Award for Freedom of Expression 2012 by the Association of Journalistic Entities of Argentina, and Transparency 2011 by the Center for the Opening and Development of Latin America.
Graduate of Smith College, she has a master's degree from Columbia University and graduate studies at Harvard University.
She is the co-author of the book Argentina Innovadora.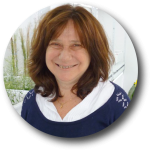 DRA./DR. RAQUEL CHAN
Realizó sus estudios de grado en la Universidad Hebrea de Jerusalem (1981) y su Tesis Doctoral en el CEFOBI (CONICET-UNR) bajo la dirección del Dr. Rubén Vallejos. Hizo una estadía postdoctoral en el IBMP (Estrasburgo-Francia, 1988-1992) y se incorporó al actual IBR en 1993 como Investigadora Adjunta de CONICET. En 1999 se trasladó a la UNL con un programa FOMEC donde continuó con sus estudios sobre las bases moleculares de la adaptación de las plantas a las condiciones medioambientales desfavorables.
Es coautora de 92 artículos internacionales publicados en revistas prestigiosas, diez capítulos de libros, decenas de artículos de divulgación y coinventora de nueve patentes internacionales.
Actualmente es Investigadora Superior de CONICET, Profesora Titular de la UNL, Directora del Instituto de Agrobiotecnología del Litoral (IAL, CONICET-UNL). Dirigió 14 tesis doctorales y recibió reconocimientos y premios entre los que se destacan el premio Jorge Sábato 2013, diploma al mérito de la Fundación Konex (2013) y fue seleccionada por la BBC de Londres en conjunto con IANAS como una de las diez mujeres que lideran la ciencia en América Latina, nominada por Crop Life International (2019) como Female Food Hero, premio Ciudad de Rosario-Fundación IBR (2019), entre otros. Fue incorporada a la Academia de Ciencia Médicas de Santa Fe en 2020 y a la Academia Nacional de Ciencias en 2021.
Su logro más relevante es haber llevado la ciencia fundamental a aplicaciones biotecnológicas relevantes en el campo de la Agrobiotecnología a través de consorcios público-privados exitosos.
She completed her undergraduate studies at the Hebrew University of Jerusalem (1981) and her Doctoral Thesis at CEFOBI (CONICET-UNR) under the direction of Dr. Rubén Vallejos. She did a postdoctoral stay at the IBMP (Strasbourg-France, 1988-1992) and joined the current IBR in 1993 as an Associate Researcher at CONICET. In 1999 she moved to UNL with a FOMEC program where she continued her studies on the molecular basis of plantadaptation to unfavorable environmental conditions.
She is co-author of 92 international articles published in prestigious journals, ten book chapters, dozens of outreach articles, and is co-inventor of nine international patents.
She is currently a Senior Researcher at CONICET, Senior Lecturer at the UNL, Director of the Institute of Coastal Agrobiotechnology (IAL, CONICET-UNL). Thesis director for 14 doctoral theses and received recognition awards as well as other awards, including the Jorge Sábato 2013 Award, diploma of merit from the Konex Foundation (2013). She was selected by the BBC in London in conjunction with IANAS, as one of the ten women leaders in science in Latin America, nominated by Crop Life International (2019) as Female Food Hero, City of Rosario-IBR Foundation award (2019), among others. She was inducted into the Santa Fe Academy of Medical Sciences in 2020 and the National Academy of Sciences in 2021.
Her most relevant achievement is having brought fundamental science to relevant biotechnological applications in the field of Agrobiotechnology through successful public-private partnerships.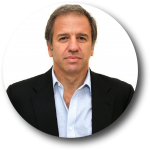 DR. CLAUDIO DUNAN
Ingeniero Agrónomo, FAUBA. Ph.D en Ecología de Malezas, Colorado State University. Doctor en Dirección de Empresas, UCEMA. Docente e investigador en Colorado State University, Departamento de Agricultura de Estados Unidos (USDA), Lousiana State University y la Universidad de Padova, Italia.
CEO de las empresas multinacionales de Zeneca, Magan, y Síntesis Química.
Socio fundador y actual Director de Estrategia del Grupo Bioceres.
Agricultural Engineer, FAUBA. Ph.D. in Weed Ecology, Colorado State University. Doctor in Business Administration, UCEMA. Professor and researcher at Colorado State University, United States Department of Agriculture (USDA), Louisiana State University and the University of Padua, Italy.
CEO of the multinational companies Zeneca, Magan, and Síntesis Química.
Founding partner and current Director of Strategy of Grupo Bioceres.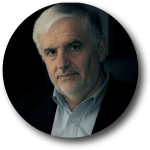 ING. AGR./AGR. ENG. FERNANDO VILELLA
Profesor Titular de la Cátedra de Agronegocios, Director del Programa de Bioeconomía y Decano 1998-2006, todos en la Facultad de Agronomía de la Universidad de Buenos Aires.
Consultor del Consejo Argentino para las Relaciones Internacionales, CARI. Expresidente del Consejo Nacional de los Profesionales del Agro, Alimentos y Agroindustria y de la Junta Central de los Consejos Profesionales de Agrimensura, Arquitectura e Ingeniería.
Profesor de posgrado en diversas Maestrías. Autor de 15 libros, 12 cap. de libros, 3 videos, 39 publicaciones internacionales con referato. Columnista de "Mitre y el Campo" por Radio Mitre.
Chair Professor of Agribusiness, Director of the Bioeconomy Program and Dean 1998-2006, all at the Faculty of Agronomy of the University of Buenos Aires.
Consultant for the Argentine Council for International Relations, CARI. Former President of the National Council of Professionals of Agriculture, Food and Agroindustry and of the Central Board of the Professional Councils of Surveying, Architecture and Engineering.
Graduate professor in various master's degrees Programs. Author of 15 books, 12 book chapters, 3 videos and 39 peer-reviewed international publications. Columnist for Mitre y el Campo, broadcast by Radio Mitre.